Holidays. It's a theme you'll likely hear a lot about in the SS23 season, with – as you've probably done if you've been to an airport lately – everyone seems to have caught the travel bug en masse. Of course, designers are no less touched than any of us, with the prospect of no longer having to dream of flying, but being able to, offering a slew of holiday wear to usher in this new era of free travel.
This is certainly the feeling that permeated the collection of menswear that Silvia Venturini Fendi presented today in a Milan so scorching that it looked like a tropical place in itself. "Approaching summer attire like a round-the-world ticket to vacation destinations near and far," as the show notes, it was a body of work infused with a breezy joy of living – square blazers with long lapels in sand beige and Mediterranean blue were sported by shirtless boys wearing a bucket hat and wearing wide-legged woolen trousers and a loose kaftan were decorated with floral needlework embroidery, bringing gaiety touches of kitsch.
Sunny as the general layout of the collection was, far from it to say that it was explicitly resort-like. What sustained it was a rich tactility that expressed a true sense of handwork, which was felt through the tufted fringes of indigo denim hats, mini and midi shorts and even Baguette bags. iconic; the stormy sky-toned brushstrokes painted on brushed mohair sweaters and sumptuous fleece coats; and relaxed silk trench coats in bleached cow prints, the brown of which turned out to be a faded Fendi monogram print upon closer inspection.
In that sense, this was perhaps the most down-to-earth bohemian collection we've seen from Silvia in quite some time. Where recent collections have seen the Fendi matriarch undo and subvert the core tenets of traditional male dress codes with aplomb – think: SS22's cropped, mid-rise suit that essentially ushered in last year's hot-boy summer, then AW22's reimagining of what early dandy modernism would look like today – these were more like elevated versions of the kind of clothing you might see on a salt-haired Californian surfer or a fan of Glasto chic – clothes that you could immediately transpose into real contexts.
Yet this subversive side is still pierced through, with some of the collection's seemingly 'simpler' pieces subtly deconstructed or recontextualised. On single-breasted blazers and simple gabardine macs, a notch appeared where the sleeve usually met at the shoulder, with the seams of these classically masculine garments being unstitched. The chunky metal necklaces were actually intricate daisy chains, and then there was the faded denim hoodie which, on closer inspection, turned out to be a optical illusion print on fine cotton fleece.
This playful back-and-forth between initial perceptions and a reality that reveals itself later testifies to the seductive subtlety that has defined the collection. Rather than fashion for hot boys, it was clothes for enigmatic, laid-back guys.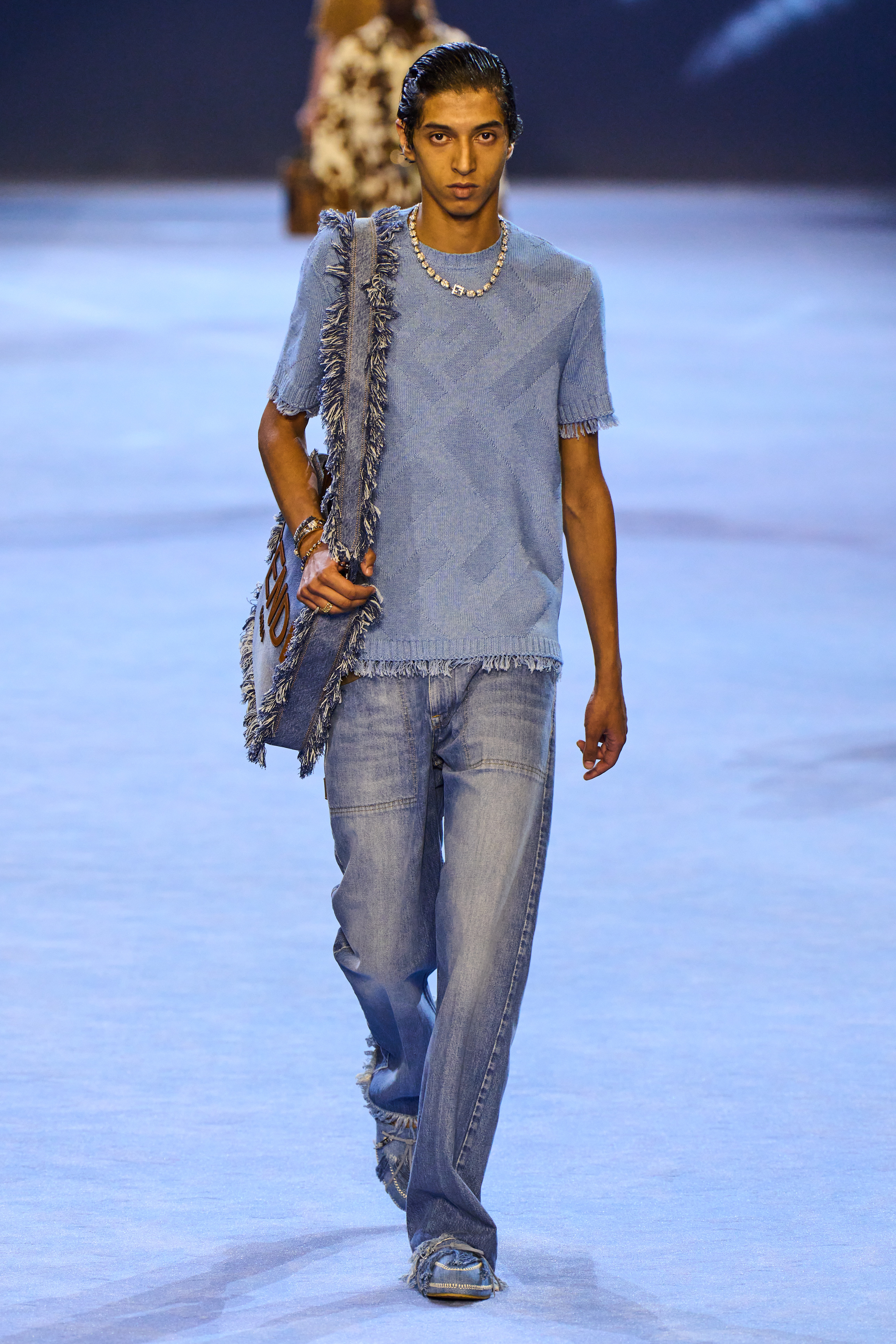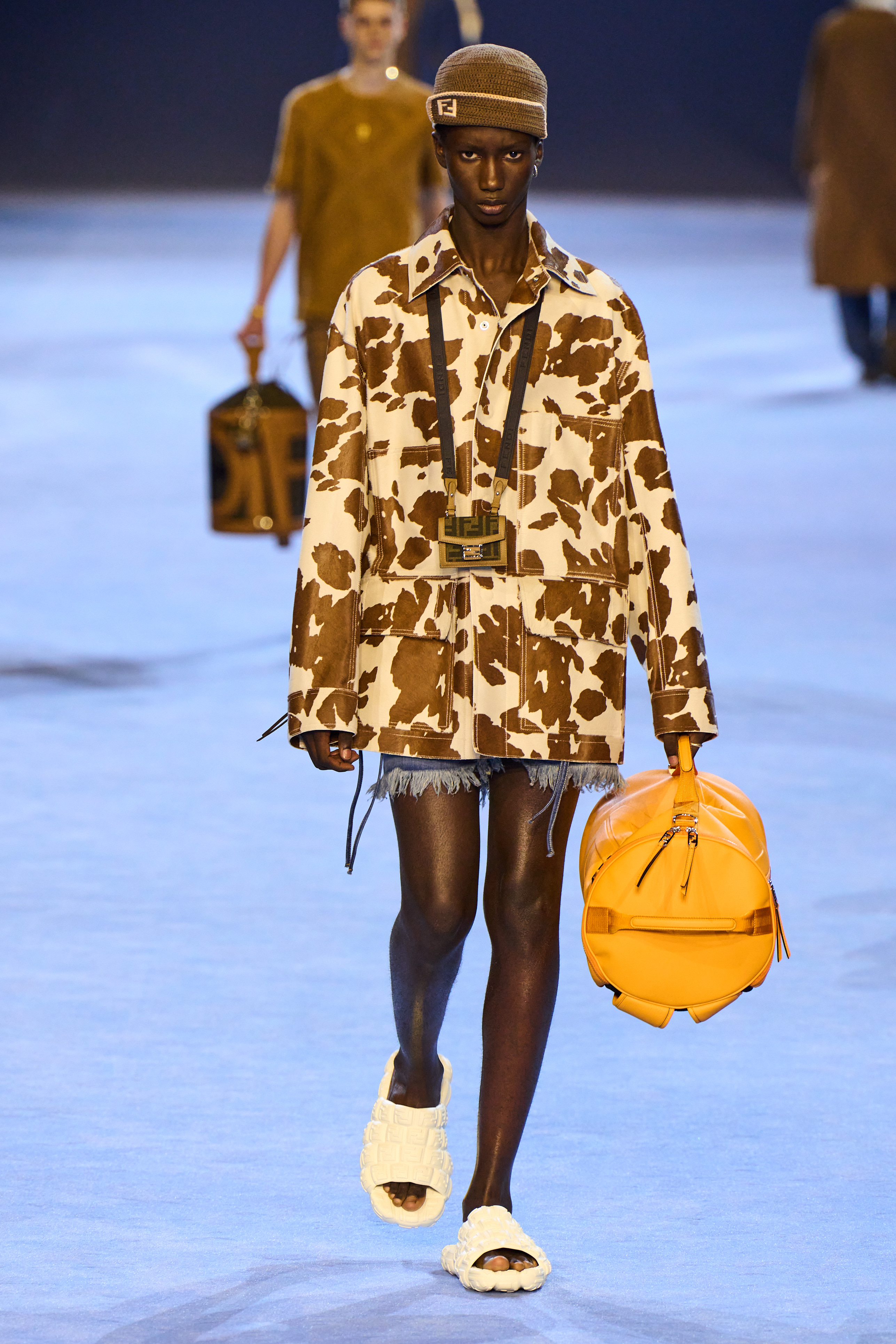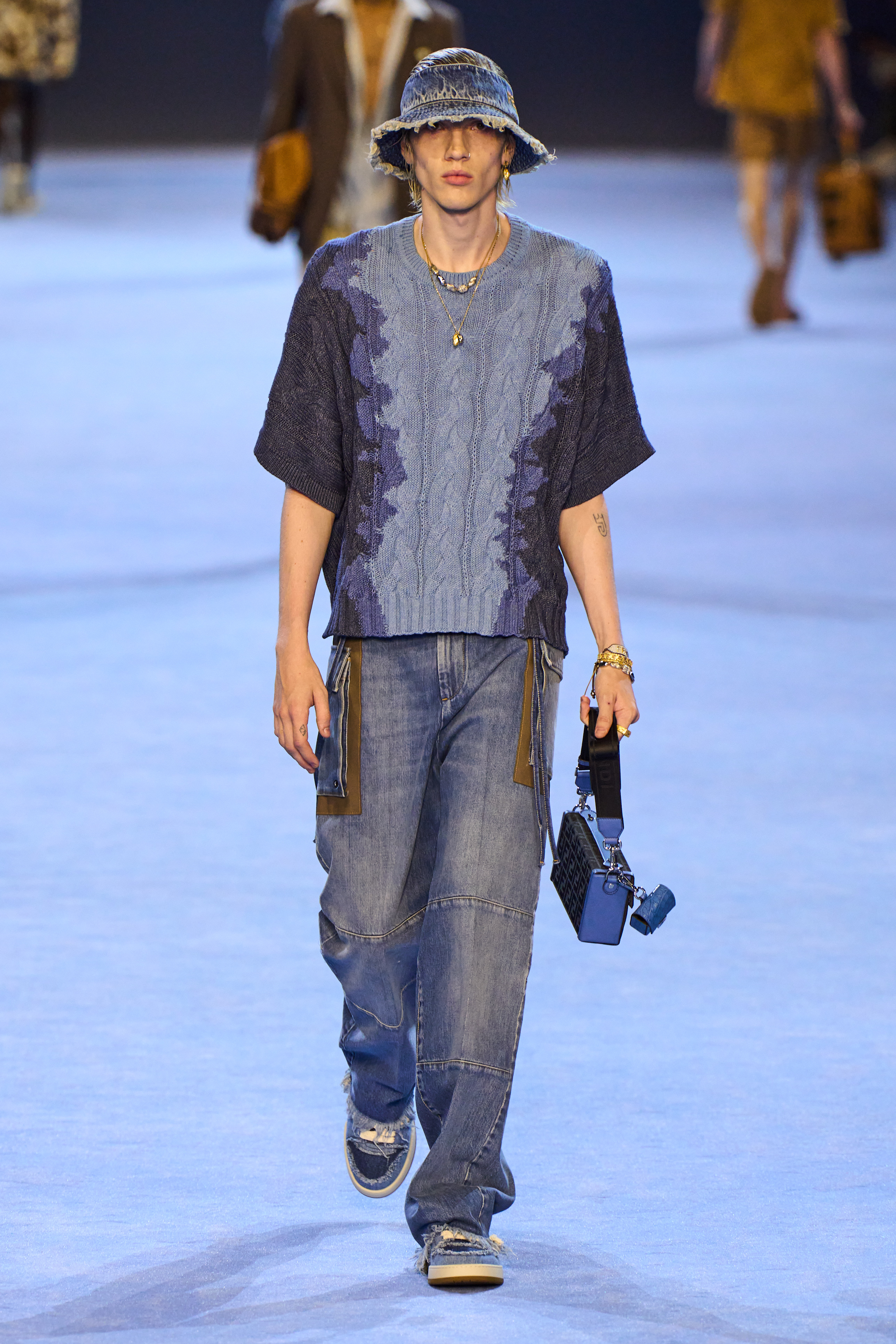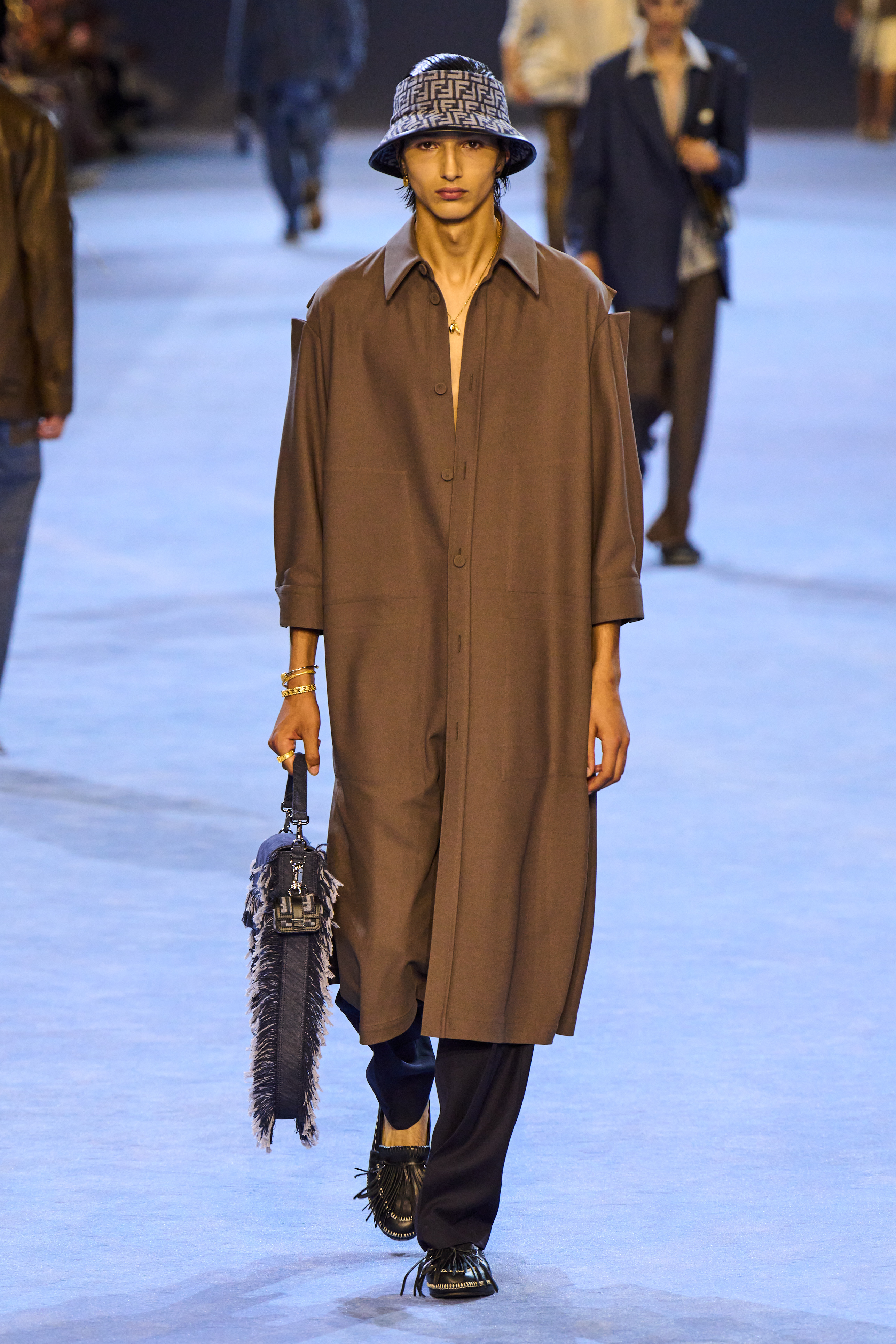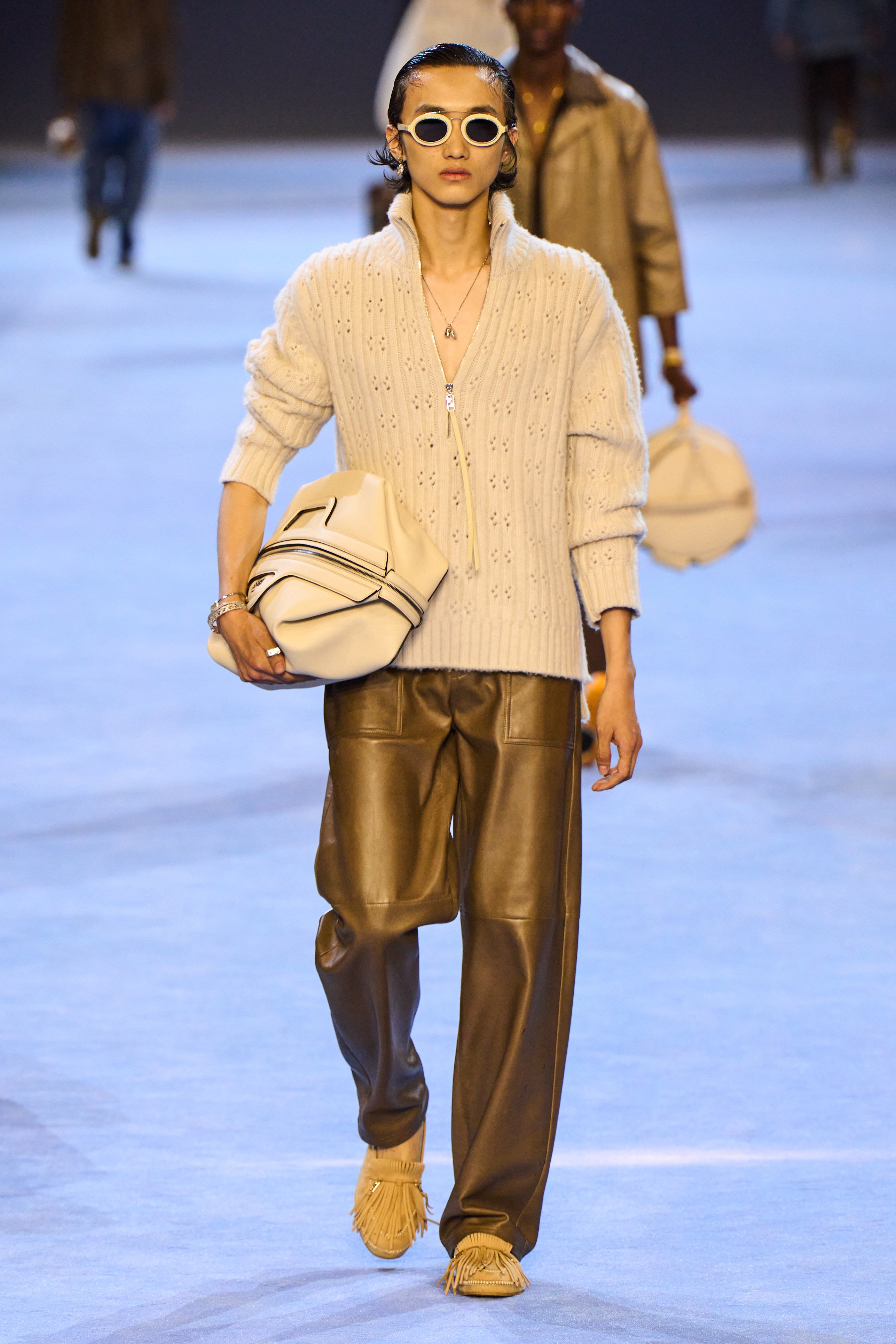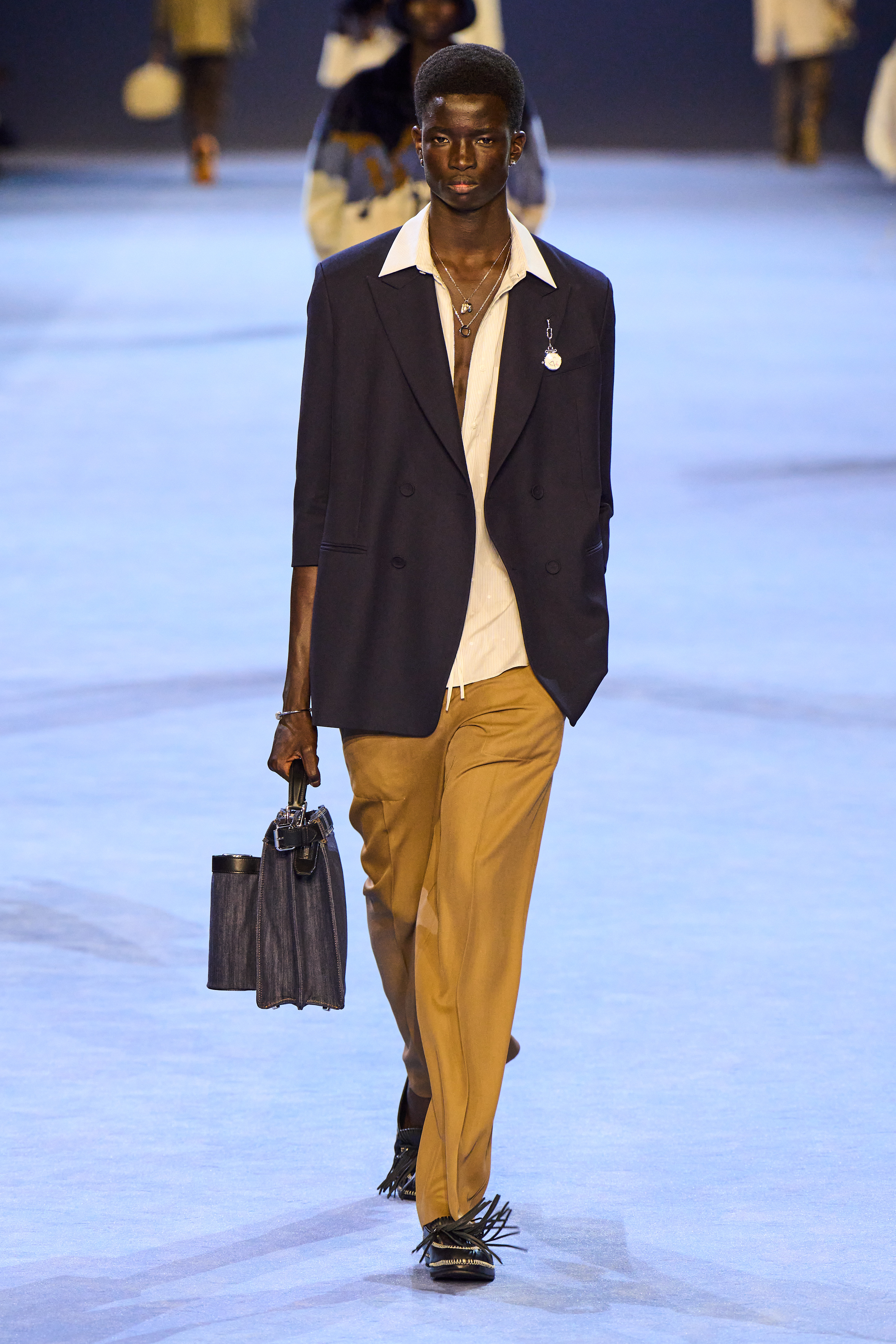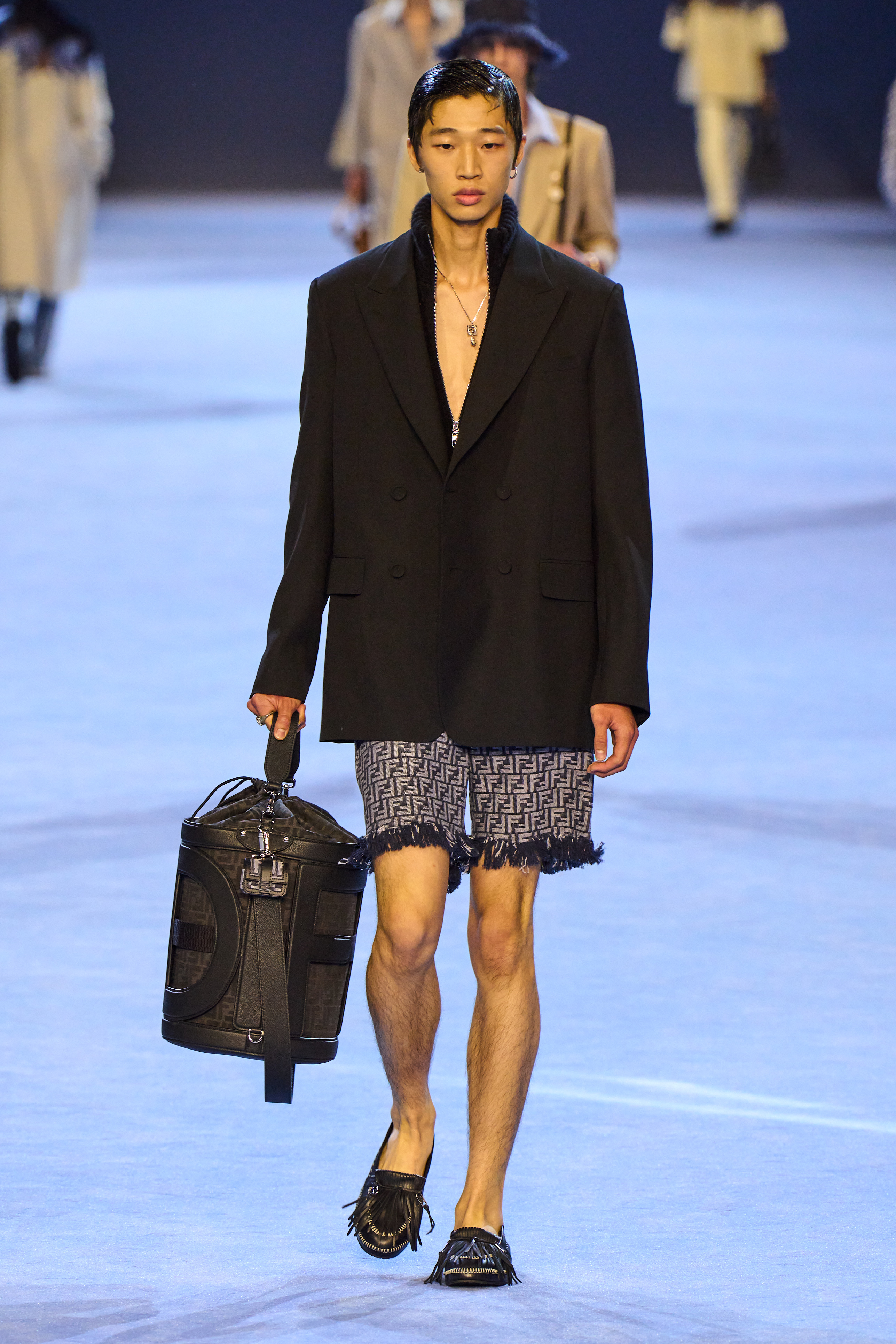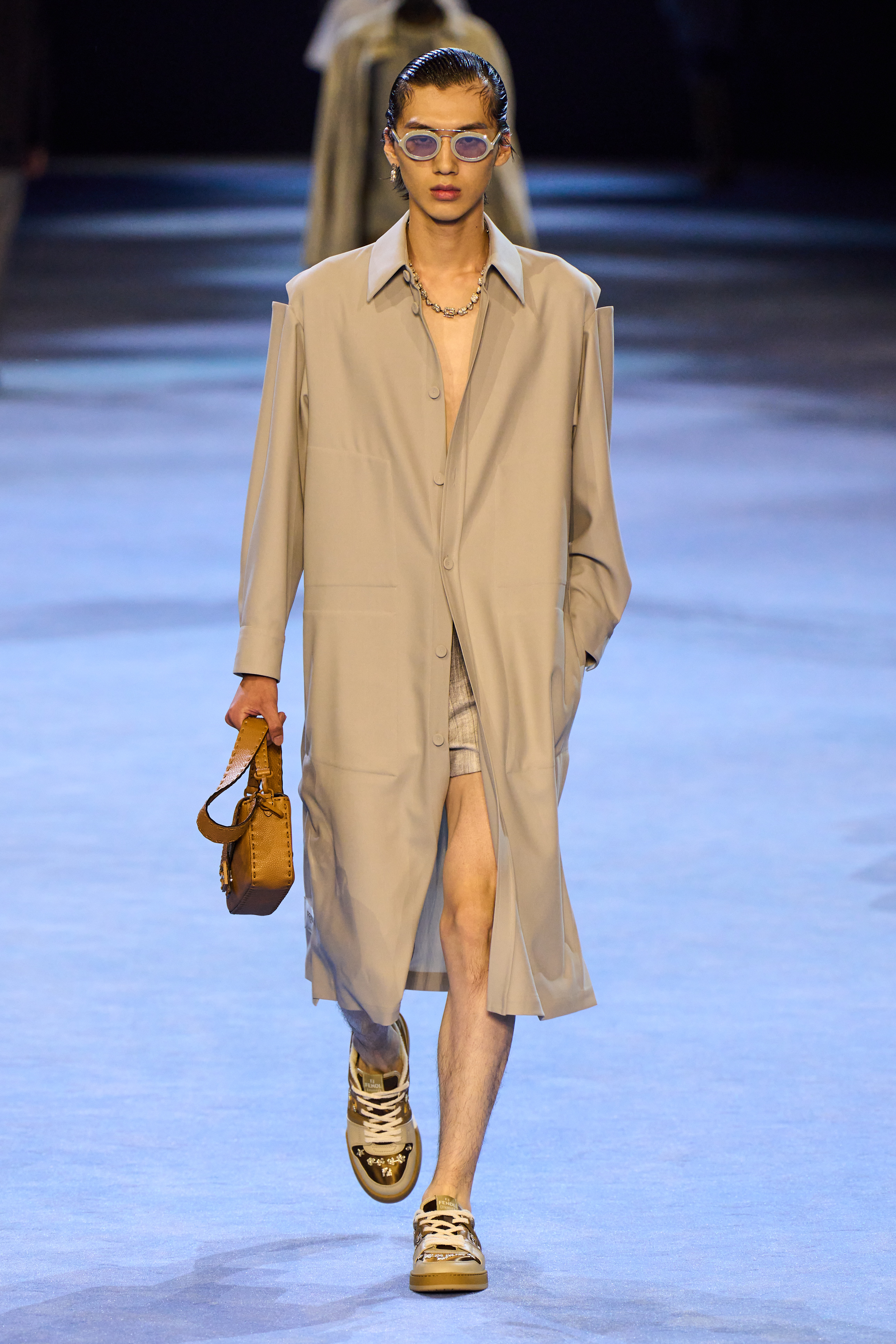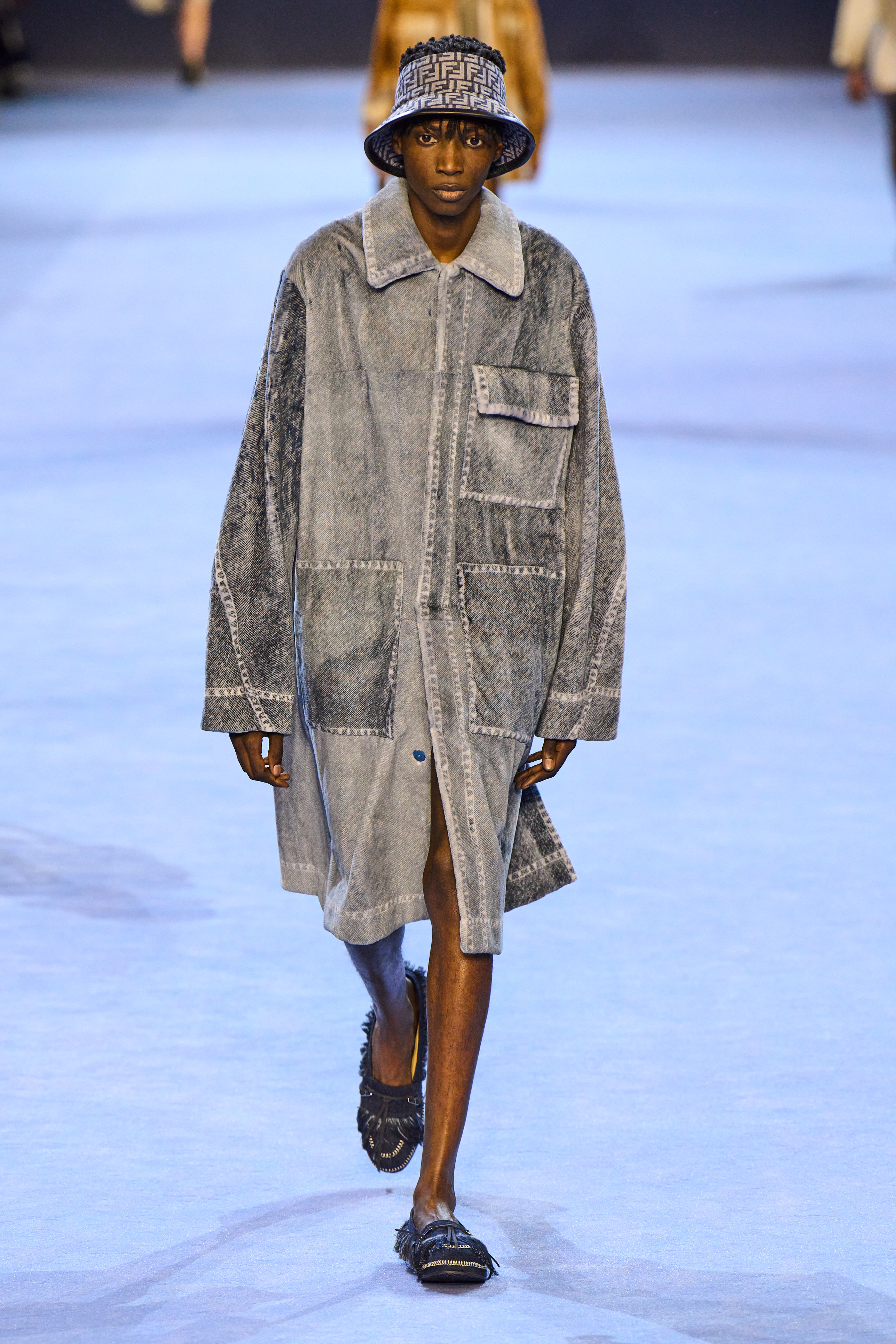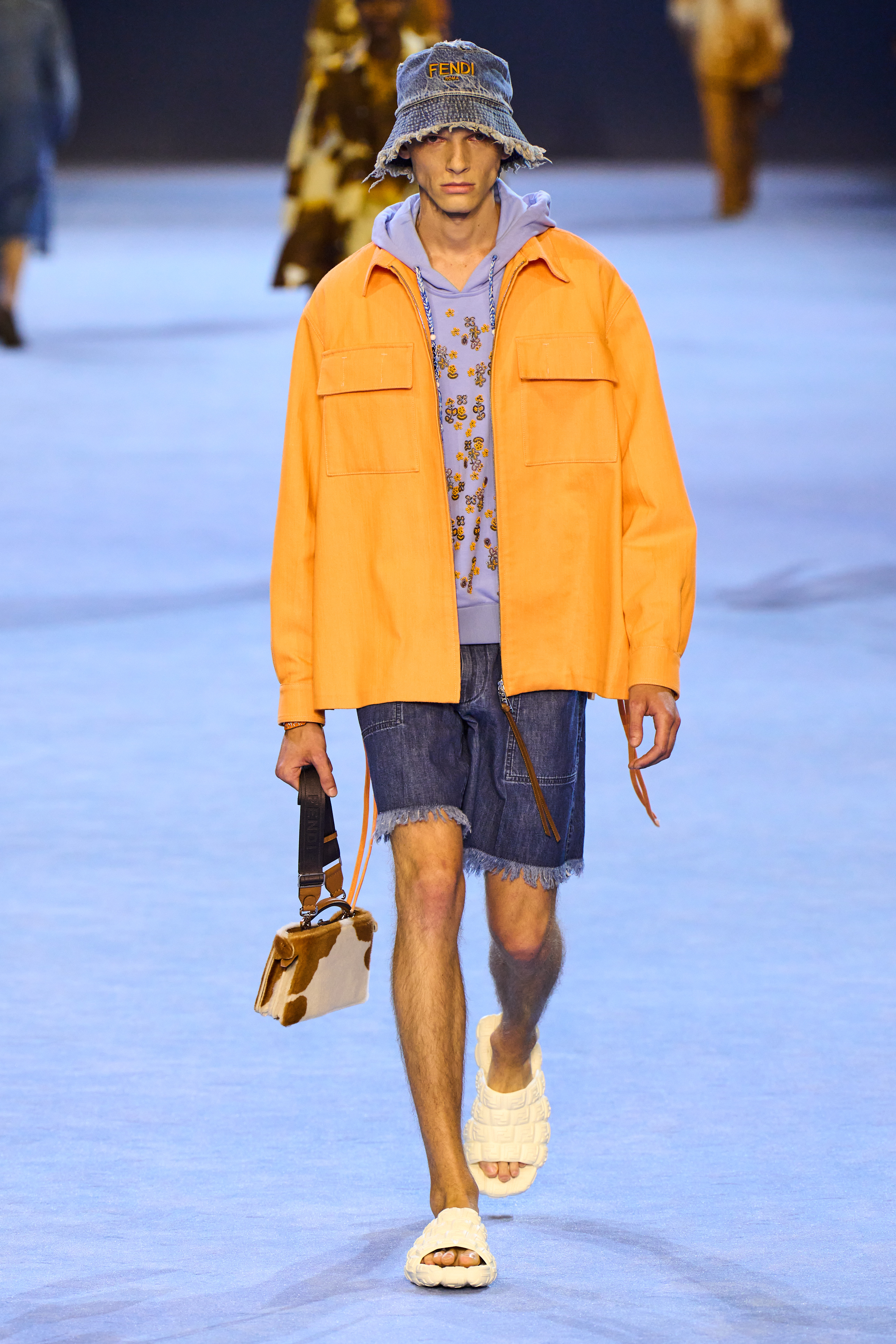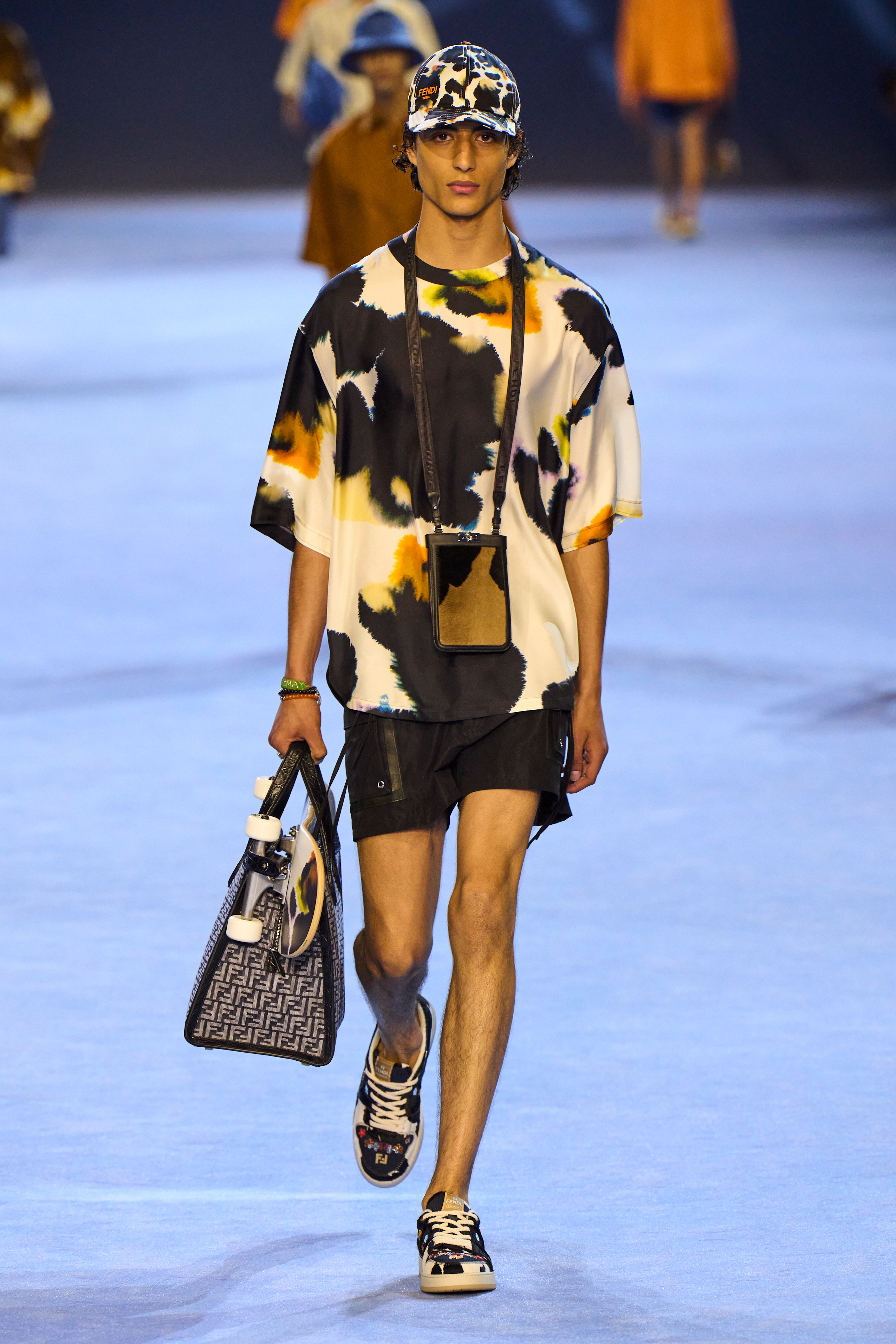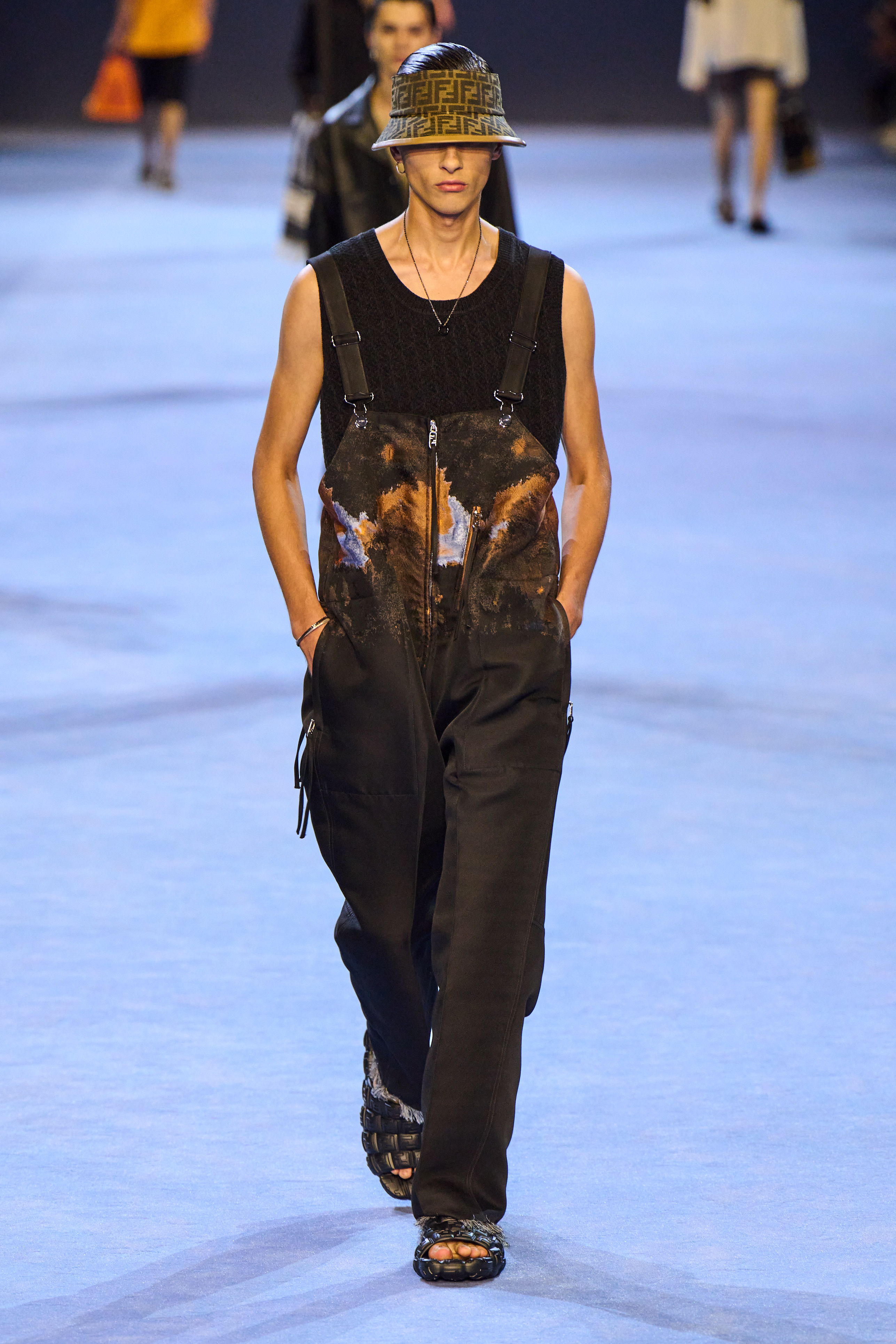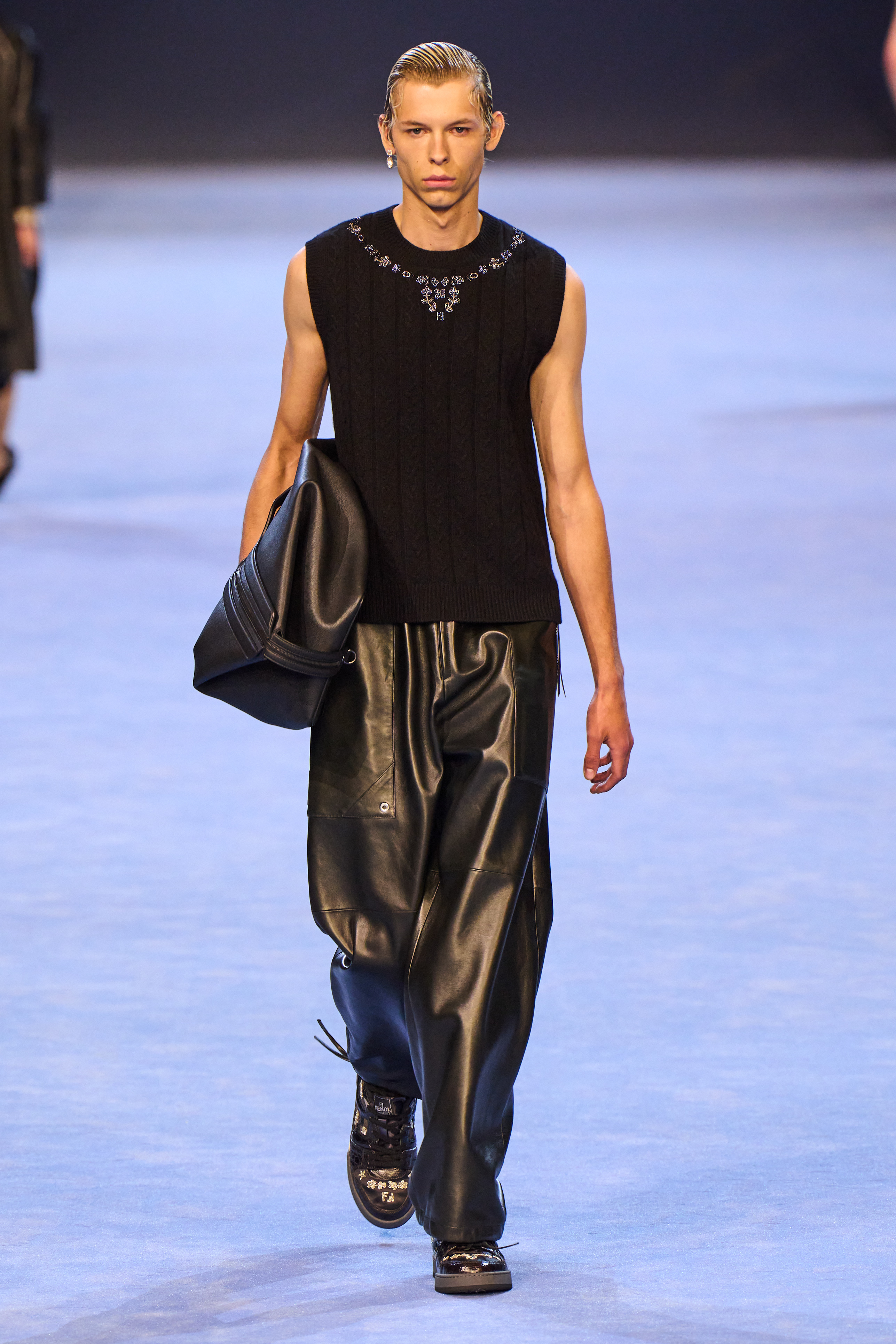 ---
Credits
All images via Gorunway.com