In a bid to become more sustainable, fashion companies are supporting closed-loop recycling, with 60% of fashion executives either having already invested in it or planning to do so this year, according to research from McKinsey.
Closed-loop recycling is expected to reduce the production of virgin raw materials and decrease textile waste and is now beginning to be rolled out on a large scale. Uniqlo has pledged to make its clothes with 50% recycled materials by 2030.
Fashion retailers are also jumping into the resale market.
The second-hand fashion market is expected to double in size and reach $77bn (£58m) in revenue by 2025, says ThredUp.
Already, big-name brands such as Lululemon and Nike have opened their own re-commerce marketplaces so consumers can send in used items on credit with their next purchase.
Another aspect of building a "sustainable brand" is being fully transparent about product origins by offering traceable product information "tracing back to the roots".
Fashion brands are investing in technology to share this kind of product information with consumers and partners.
Dive into virtual worlds
Over the next three years, the online fashion industry is expected to grow by 26% to nearly $1bn (£753bn) in market value, according to Statista.
This channel opens up new opportunities for seamless shopping experiences, from discovery to checkout. Think personalized in-app purchase journeys and testing opportunities using live streaming and augmented reality testing.
Besides the cash that online and digital channels bring to fashion retailers today, some brands are already getting involved in the "next level of digital".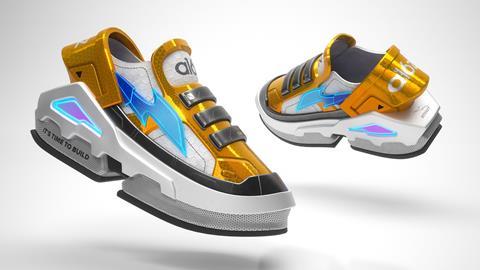 For example, Nike acquired metaverse fashion brand RTFKT which uses "cutting-edge innovation to deliver next-gen collectibles that merge culture and play" and is expected to accelerate Nike's digital transformation.
The brand is seriously considering going virtual and has also partnered with Roblox to create its own virtual world called Nikeland.
Nike is not alone. Several fashion brands, such as Italian OTB, owner of Viktor&Rolf, Balenciaga and Adidas Originals, are investing in their own virtual reality shopping journeys as part of their digital strategy.
Implications for fashion retailers
These examples highlight just a few of the many steps fashion retailers are taking to create more sustainable, digitally savvy brands. But what does all this imply for their business strategy?
Above all, fashion retailers need to easily connect with consumers and business partners.
Digital commerce, re-commerce marketplaces, and virtual reality worlds all require enhanced ways to connect and communicate with consumers across a multitude of (virtual) channels, touchpoints, and locations.
It also means collaborating and connecting more closely with business partners.
For example, the introduction of a digital product passport requires close cooperation.
"Often it can be a bit like building an airplane while flying it, because the technologies used are also changing rapidly"
The entire supply chain must agree on common standards on how to store and exchange product and production data, and must have access to the same tools to do so accordingly.
A connected workflow and deep integration to efficiently exchange data on these and other parts of the production process is an absolute must.
Business agility is a necessity
Delivering an end-to-end digital commerce experience is a challenge in itself, let alone becoming an active player in the metaverse.
Often, this can feel like building an aircraft while flying it, as the technologies used are also evolving rapidly.
What is needed is great flexibility 'experience platform' that enables retailers, business partners, consumers, software developers and technology providers to work effectively together.
Retailers should be aware that platforms need to be open to current and future technologies, channels and touchpoints, while being extremely flexible so retailers can configure new consumer journeys and commerce workflows at the same time. fly, where and when they are.
And of course, it needs to be deployed and managed in the leanest and most efficient way possible to make it worthwhile for the retailer.
If you missed our recent Vynamic® Retail Platform Summit on this subject, please download the round table and consult it.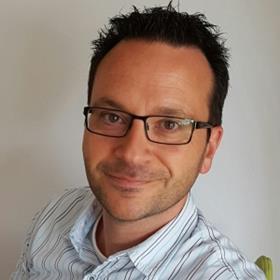 Reint Jan Holterman is Global Director of Product Marketing for Retail Software at Diebold Nixdorf.
To learn Diebold Nixdorf works with retailers around the world to implement their own experience platforms. Watch the video here.